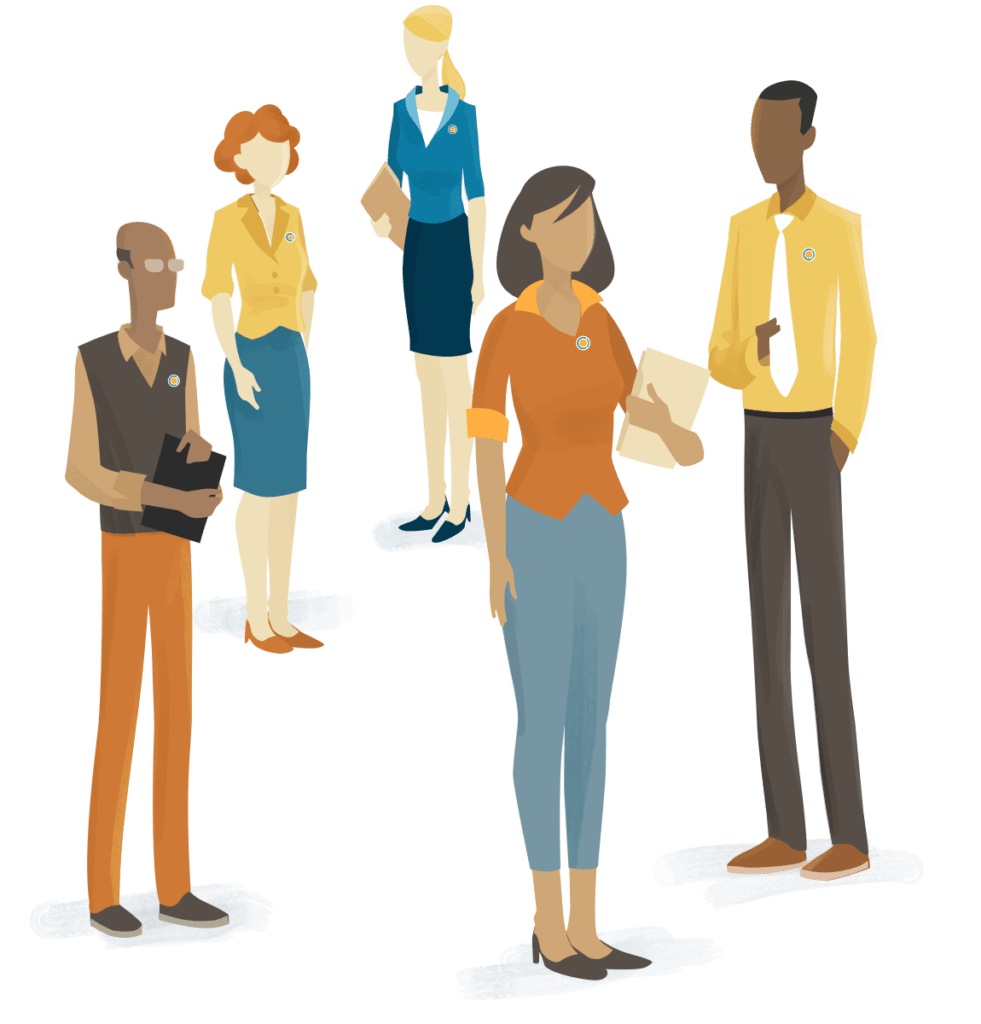 Why Partner with Solidifi?
We are a leading provider of valuations and title services to the nation's top mortgage lenders. We have built a strong reputation and partnership with tens of thousands of independent qualified field professionals including appraisers, notaries and attorneys.
At the heart of what we do is a commitment to partnership. Our goal is to empower our panel of independent field professionals so they can perform at the highest level and grow their business.
Solidifi's success is based on the partnerships we have with our network and the insights we get from those partnerships. We pride ourselves on working with entrepreneurs that strive for the same level of excellence as we do – because in this industry there is no substitute for professionalism.
The Solidifi network of appraisers, notaries, abstractors and attorneys benefit from efficiencies in their workday, clear guidelines and expectations, ongoing one-on-one support, and are rewarded with priority assignments and higher earnings based on their performance in professionalism, quality and speed.
We are dedicated to the success of our network because we understand that their success is our success. More importantly, we share an understanding of the importance of homeowner satisfaction.
Real-Time Performance Metrics
Dedicated Region Manager with Local Knowledge
Intelligent
Assignment
The procedures are clearly communicated, and there is a definite culture of teamwork. The support they give to notaries working with them is outstanding.
I love working with Solidifi! Our relationship has been growing for the past couple years. The fees are great and reasonable for the packages.
It's a rare experience in this business to find a title company with this much concern for the entire closing process.
The process to become a partner was smooth and the notary support team is fantastic!
I have enjoyed working with my Solidifi Region Manager. I even referred an appraiser that was added to the panel.
Well-run organization with good respect and understanding of the appraiser in the field.
The staff at Solidifi are very helpful and their portal system to track and send reports is great.